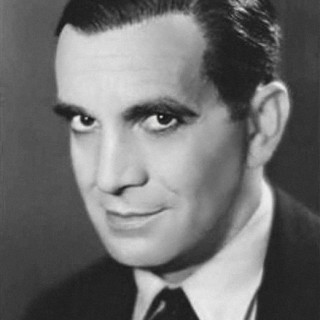 Al Jolson
Al Jolson was known in the industry as "The World's Greatest Entertainer", for well over 40 years. After his death his influence continued unabated with such performers as Sammy Davis Jr., Elvis Presley, Mick Jagger, David Bowie, Jackie Wilson and Jerry Lee Lewis all mentioning him as an inspiration. His talent was quickly recognized by the Shubert Brothers, who signed him to appear in the opening show of their new Winter Garden Theater on Broadway in April of 1912. Thus began what many consider to be the greatest career in the history of Broadway. Jolson soon became "King of the Winter Garden". During that time Jolson received reviews that have yet to be matched. Audiences shouted, pleaded and often would not allow the show to proceed, such was the power of his presence. He was said to have had an "electric' personality, along with the ability to make each member of the audience believe that he was singing only to them. In 1927 Jolson starred in the New York-shot The Jazz Singer (1927) and the rest is film history. The Movie electrified audiences and caused a sensation.
Please wait, we are currently generating print version... You can request it directly
here
if something doesn't work.