EyeSay
HologramUSA EyeSayTM is an impressive evolution of traditional digital signage.
High visibility and totally bespoke, its applications are endless – hotel receptions, airports, retail, point of sale, exhibitions, conferences, public sector, education, even security.
We offer full consultation to provide a solution that addresses your specific needs. Conforming to your corporate identity, EyeSay is tomorrow's technology today. Guaranteed to stand out from the crowd, it substantially increases revenue, delivers consistent messaging 24/7 in any language and can display different message content at multiple locations.
It uses rear projection film (RPF) – an extremely flexible adhesive film applied to transparent partitions – and a compact projector to bring to life your image on its live holographic screen.
EYESAY FOR BRANDS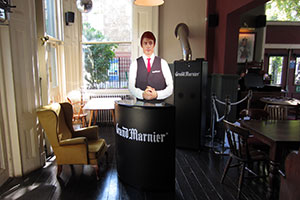 An instantly engaging and highly visible virtual avatar comes mounted on a stylish counter.
Custom graphic, designed to suit your brand image, it can be applied to the counter fascia and to the projector housing. A high power LED projector system is tucked away in housing which is lockable and tamperproof.
EYESAY FOR OBJECTS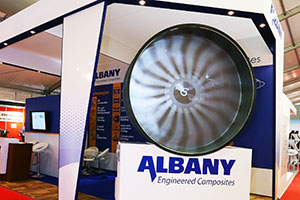 This technology does not limit itself to virtually displaying a person.
From jet engines, test tubes, drink pouring out of a bottle right down to your company logo, we can customise the shape of the screen to be cut into any shape you wish.