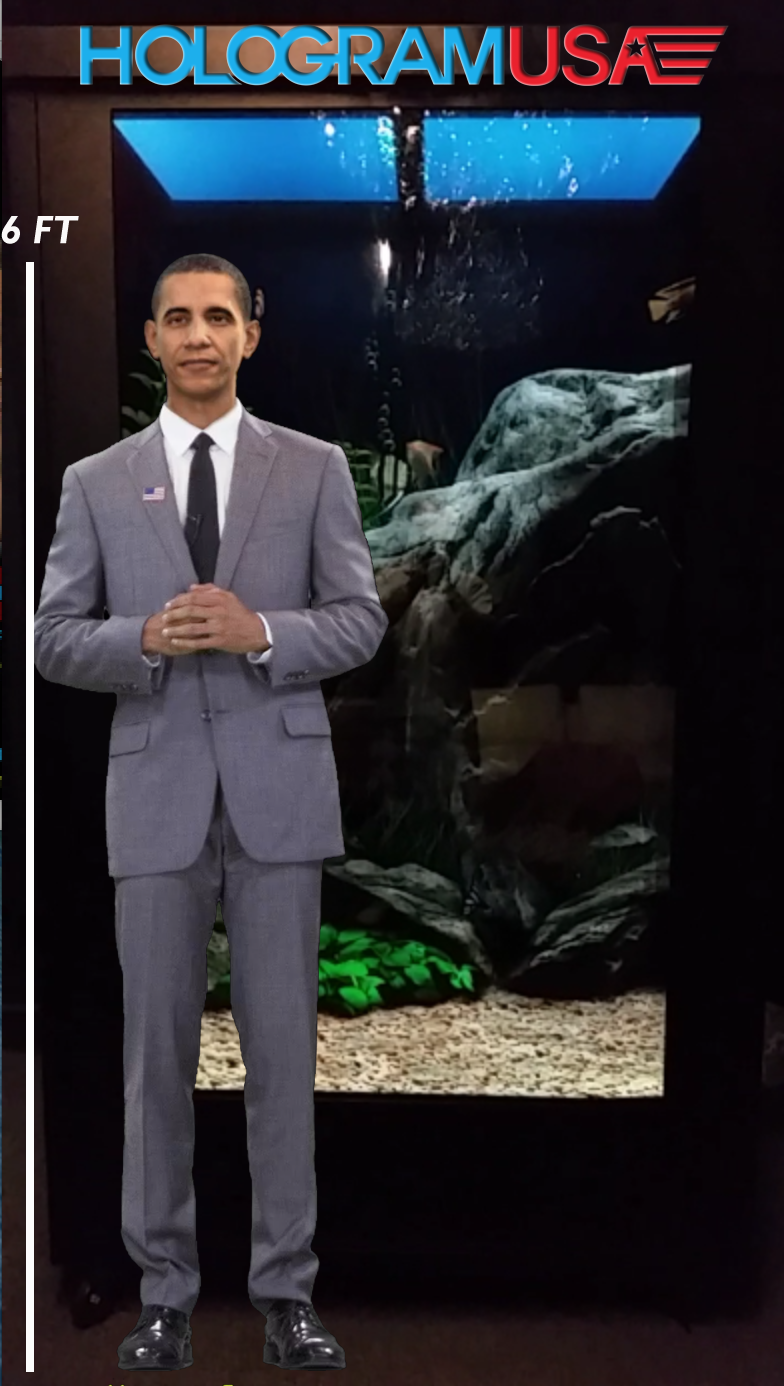 Hologram USA has filed patents for our incredible transparent plasma light-box called the Fishtank with 3D viewing.
Currently the company builds a wide range of sizes for retail and consumer use. This 7 ft x 5 ft x 4 ft deep translucent 3D Fishtank is available for hire or sale. Smaller versions are also available on demand.
These screens are powered by powerful built in 16 core computers. The Company is currently building a 20 ft wide version, which will be 8 feet high and 7 feet deep. Applications range from home use to enterprise edition.