Transform Your Business
Dynamic, Cutting Edge Holographic 3D technology is now a reality. HologramUSA`s exclusive hologram technology provides innovative, affordable, scalable entertainment and media opportunities that will dynamically grow your business.
Break Through the Media Clutter
Nobody remembers the ads that they saw an hour ago. But everyone remembers the Tupac Hologram from the Coachella concert. It is hard to believe that was two years ago in 2012.
Stand Out from the Crowd
While your competitors think small, let HologramUSA show you how make your customers lean in and beg you to see more. Hologram USA has exclusive rights to exploit patented technologies used to create life-size, hologram-like images across all platforms in the United States and Canada. Let HologramUSA show you how to join Paramount Pictures, Sony Music Cisco Systems and other corporate and entertainment leaders blaze new trails to tell your story and break through the media clutter.
About FilmOn
Founded by media entrepreneur Alki David, FilmOn.TV is the world`s largest online IPTV platform serving over 1 Billion Ads per month to a loyal global audience watching FilmOn`s live TV offering of over 600 linear channels, 90,000 on demand movies, documentaries, music videos, vodcasts and exciting Social Television services. FilmOn`s Network includes many affiliate partnerships including Lenovo, the world`s largest computer manufacturer. FilmOn is Exclusively pre-loaded on all Lenovo desktop and mobile devices. Since 2006 FilmOn has purchased more than 58 Film and Television libraries, including the Allied library. The collection includes thousands of feature films and 65,000 hours of historical television footage. FilmOn`s substantial content offering reinforces the company`s strategy as a major licensor and acquirer of diverse and high quality long-form content, including over 250
Academy Award nominees and 1200 Emmy nominees, rare classics by Stanley Kubrick, Ingmar Bergman and John Huston and rarely seen footage of John F. Kennedy, Elvis Presley and Michael Jackson.
FilmOn has partnered with Oracle's BlueKai services, the leader in behavioral data to provide advertisers with the ability to target their advertising on FilmOn. Through this partnership, FilmOn can provide unprecedented precision in targeting customers for video advertising online and on mobile devices.
MANAGEMENT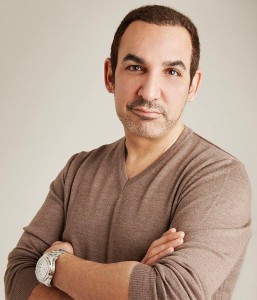 ALKI DAVID (CEO)
Alki David, is a serial internet entrepreneur and shipping magnate. A Greek born in Nigeria, raised in London and Switzerland, he is listed as the 45th richest man in the United Kingdom by the London Times Magazine's "Rich List."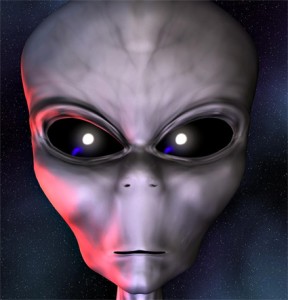 GIOVANNI PALMA
Giovanni studied Marketing and graphic design, graduating from Art Centre College of Design in Pasadena, California, in the spring of 1996. He worked in several companies around Europe before returning to Italy, looking to invest in Motion graphics.  Giovanni was introduced to Musion through a friend during a trip to France.  He contacted Musion and after meeting with our representatives signed as an Exclusive Licensee for Italy and the Vatican State worldwide.
In 2013, Giovanni acquired sole ownership of Musion and now looks forward to building on the huge success already attained by Musion and solidifying the status Hologram USA as world leaders in holographic technology. Giovanni attributes his success to his father, Antonio Palma.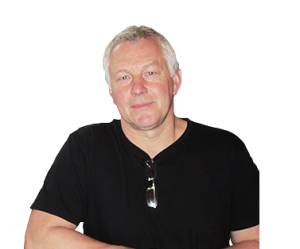 UWE MAASS (INVENTOR)
Uwe`s wealth of experience in the live events industry started in 1988 with the founding of a laser show company in Germany. In 1992 his fascination with 3D technology began when he invented the first polarised 3D laser projector. Unsatisfied with the commonplace use of 3D glasses in the industry, Uwe founded Musion Germany in 1997 and built the first Eyeliner for an event by jewellery giant Swarovski.
Since Musion`s move to London in 2004, Uwe has been involved in high profile projects such as ABBA, Madonna and Gorillaz. After more than 15 years of Eyeliner experience, Uwe welcomes new challenges and looks forward to developing Musion further and pushing the boundaries in the industry.